© Tracy Algar, Kleinrivier 2. Oil on cradled plywood, 33 x 20 cm.
© Tracy Algar, Wandelpad 2. Oil on stretched canvas, 20 x 30 cm.
I live and work in the breathtakingly beautiful village of Stanford in the Overberg region of South Africa.
My tools of choice are a 4B pencil and cartridge paper for sketching, and oil paint and hog bristle brushes for painting.
I love painting outdoors, from life.
In my current series I am following the threads that connect me to this landscape, and weaving new ones to solidify the bond.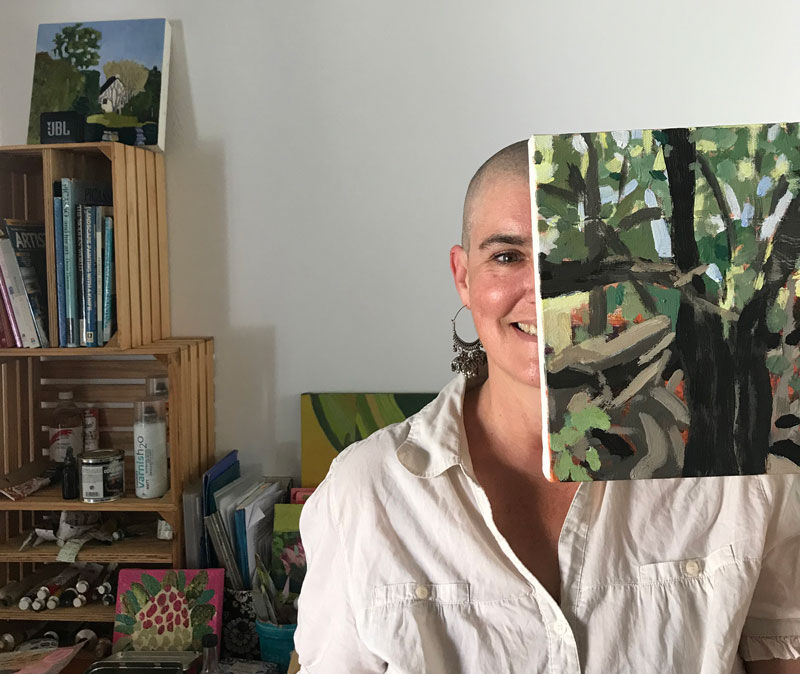 © Tracy Algar, Kleinrivier #1. Oil on canvas, 30 x 30 cm.My favourite view of the KleinrivierI live closer to the river now than I did before. The quickest, easiest place to get to to sketch and paint river views is at the bottom of King Street. What I love about this...