I live and work in the breathtakingly beautiful village of Stanford in the Overberg region of South Africa.
My tools of choice are a 4B pencil and cartridge paper for sketching, and oil paint and hog bristle brushes for painting.
I love painting outdoors, from life.
In my current series I am following the threads that connect me to this landscape, and weaving new ones to solidify the bond.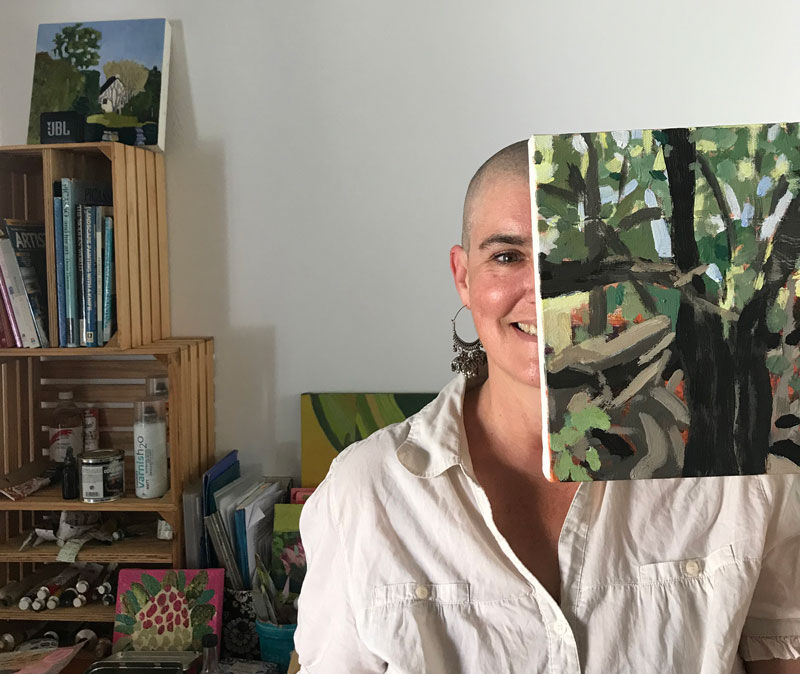 © Tracy Algar, Forest 1. Acrylic on stretched canvas, 30 x 30cm.I have a new weekly ritual with a friend. We go for a walk in a forest, then we spend a couple of hours painting, or in her case, drawing in her sketchbook. It's fantastic to be in a forest during the...